Services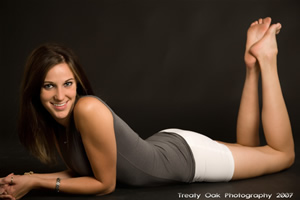 Custom portraiture in studio or on location: $50 for one hour shoot with edited, high-resolution pictures provided on cd.
Group or special event photography: Individual or group photos at your location for parties, school events, family reunions, concerts, or other special occasions. I can provide web or high resolution files on a cd, commercial quality prints, or bound photo albums of your pictures. (Price is negotiable, based on your requirements. Let me know what you need and I'll give you a quote.)
Headshots and Modeling Portfolios: Headshots and portfolio pictures for beginning actors, singers, musicians, bands, or models are done at no charge if you are willing to sign a modeling release form that allows me to use your photos in my own portfolio. Headshot sittings usually take about an hour in the studio and I will provide you with 5-10 edited, high resolution pictures on a cd at no charge. Portfolio shoots typically take 2-3 hours in the studio or on location and I will provide you with 10-20 edited, high resolution pictures on a cd at no charge. Prints can also be provided at a nominal fee if that is what you prefer.
Weddings: I don't currently do weddings, but I am available for wedding or engagement portraits.
Studio Rental: The studio itself, along with the backdrops and lighting equipment, is available for rent by other photographers on an hourly basis when I am not using it. $30 for the first hour and $20 per hour after that. I reserve the right to be present during any shoots to supervise the use of the equipment, but other arrangements can be made once we get to know each other.